Pocket Watch Blog
LOUIS BREGUET, THE BRILLIANT WATCHMAKER
by Le costumier De Bourges on Apr 25, 2021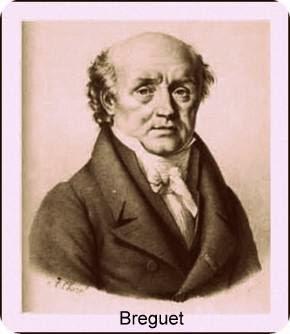 Louis Bréguet was born in Neuchâtel, Switzerland in 1747. At the age of 15, he left for Paris where he studied various disciplines, mathematics, astrology, horlogy, etc.
He began his industrial career by marrying a wealthy heiress and establishing his first watch factory in Paris. Using a novel system, he hired the most expert and renowned horlogers and master watchmakers, who made his brilliant and innovative ideas possible.
In 1786, he moved to London and set up a center where high-quality Pocket watches and chronometers were manufactured. In 1789, he returned to Paris, where he remained until 1793, when he fled for political reasons.

With the arrival of Louis XVIII, his moment of glory arrives, he begins to direct the "CENTRE HORLOGER DE VERSAILLES", at the same time he is appointed "HORLOGER DE LA MARINE", he enters the Academy of Sciences, and the King personally imposes on him the "Legion of Honor". He died in 1823 at the age of 77. His innovations and improvements shocked the existing watchmaking industry.