Pocket Watch Blog
Pocket Watch And Its Significance
by scorpius channels on Mar 01, 2021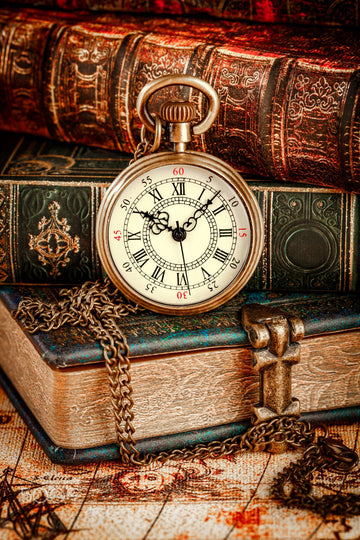 If you plan to swap your wristwatch with some other fancy menswear, then Pocket Watch can be your new alternative. These types of timepieces are incredibly refined and look elegant when worn with a suit and waistcoat.
These types of men's accessories are very versatile and can go well with jeans. Thus, when you are searching for pocket watches, the things you must consider is its type, make, brand and price. 
Generally, there are face type, open and hunter type pocket watches. It comes in both mechanical and automatic. If you already have a good watch collection, then adding a pocket watch to it will act as an excellent indulgence.
So, today we will discuss some of the most famous and elegant pocket watch brands worn all across the globe.


Stuhrling Original

A pocket watch from Stuhrling is transparent, and you can even observe the inner workings of that watch with the naked eye. It is made up of skeleton cases from both sides, which gives you inner insights. It is attached to a 12-inch chain, which can easily be clipped to a vest or trousers.
And if you don't like to wear it in public, then you can just let it rest on your desk to display proudly. It has time printed in Roman numerals. This watch has a winder, which needs to be manually set every 24-36 hours. The tip of the winder is shaped like an onion, which makes it easier for the winding process.
Hicarer Vintage
This is a vintage pocket watch that contains detailed engravings and intricate designs on both sides of the watch, which makes this timepiece extra elegant and special.
It has a 14.5-inch chain, which can easily be detached and reassembled. You can style this timepiece on both formal and casual occasions. You can either pair it with a waistcoat or jeans. There's a crown at the tip of the watch to open the case, which is 1.8 inches. 
Few color options that are available for this watch are Bronze, silver and gold, and they bring an aesthetic look to your personality.
LYMFHCH Vintage
If you are looking to give someone a valuable and memorable thing, then this black Classic and Smooth pocket watch is the right thing for you as it has a beautifully created crown top, which makes it easier to set the time with more accuracy.
It has a clean look with a white dial, 24-hour Arabic numeral time and filigree hands. The tip of the watch with the crown top is attached to a detachable chain, which you can attach easily. It is a very versatile timepiece for any gentleman.
These types of accessories should be given proper care to ensure its elegance and longevity. You must always read the manual that is being provided by the manufacturing company before using it.



However, there are some common measures that you must take, like keeping it in a cool and dry place to avoid moisture. Always keep the watch winded around the same time.





Lastly, if you are still unaware of the usability of these types of accessories, then we would recommend you to visit a professional for its maintenance.





Contact

pocketwatch.net

today and get the best pocket watches. 
References:

Quillandpad.com(The Current State Of The Pocket Watch: It's Better Than You Might Think) Retrieved from
https://quillandpad.com/2019/04/02/the-current-state-of-the-pocket-watch-its-better-than-you-might-think/

Urbanmenoutfits (Smart Pocket Watch: All You Need to Know)Retrieved from