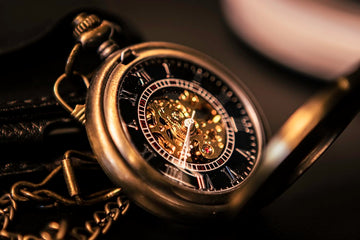 Pocket watches have a sense of sophistication and history. These watches can be a good wedding gift for the bride and groom. Pocket watches are considered as a luxury item as well as the best gift option. 
Today, pocket watches have become famous day by day because of its best features. During special parties, functions there are many people who buy these watches as a gift. Pocket watches give a vintage and classic look. They give a graceful impact on your personality. 
You can recreate the essence of sophistication and class by giving these watches as gifts. These types of gifts will always be remembered and give a unique look when you wear it. You can give pocket watches to your employees if you are a business owner as it will help them in future. It will help to maintain a good and positive relationship between you and your employees. 
Reasons For Selecting Pocket Watches
Aesthetic Value
Pocket watches come with their fine silver and gold chains which give graceful looks. These watches are elegantly designed valuable gems such as pearls and diamonds. You can also choose the watches that come with multi-colour engravings. Pocket watches are simply created and have an attractive design.
Great History
Pocket watches have a colorful and rich history from 16 century. From the 16th century till now these watches are gaining popularity. These watches are really popular in the past, and every gentleman wore these watches at that time. 
These watches give accurate time in every condition, and it doesn't matter whether it is a rainy day or sunny day. Pocket watches are the best and great gift choice, as it is elegant and unique. It is historically notable and also very popular in the watch world.
Uniqueness
You will stand out of the world as few people use these watches. These watches are so beautiful and unique as compared to other watches. Pocket watches come in silver, gold and brass which look great when you wear it. These watches look great with suits and intensify the look and personality.